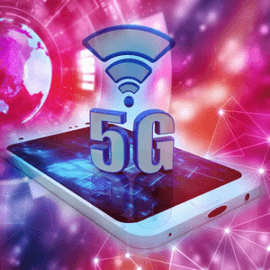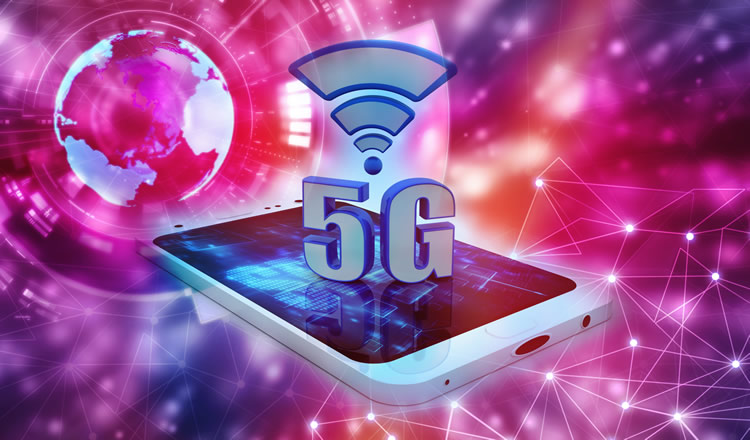 5G is finally starting to roll out in the UK and across the globe, and it brings with it far, far higher speeds than 4G.
That's true even now in the early stages and will become even more so as 5G develops over time and becomes 'standalone' rather than relying on a combination of 4G and 5G infrastructure.
And now that it's actually here we have a much clearer idea of what kind of initial speeds you can expect, rather than just having to rely on theoretical ones.
So if you're wondering whether you should get on board, or wondering what kind of speeds to expect when you do, read on, and get ready for a seriously fast upgrade.
DOWNLOAD SPEEDS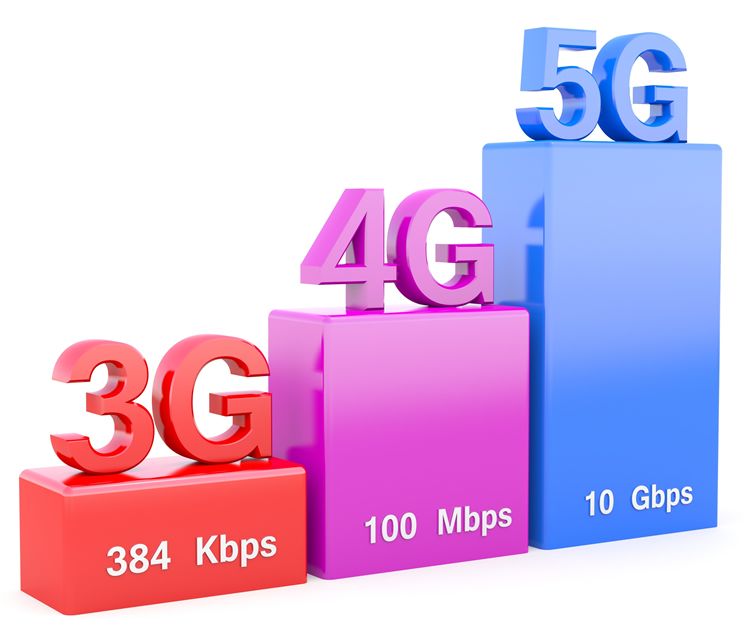 As with 4G, the 5G speeds you get will in part depend on the network you use and where you are. At the time of writing though only EE and Vodafone have a 5G mobile service (with Three offering 5G home broadband), and the two offer similar estimates for their speeds.
EE says to expect average speeds of 100-150Mbps more than on 4G (which, given 4G speeds, would mean an average of around 130-240Mbps), with peak speeds potentially exceeding 1Gbps. Vodafone meanwhile says to expect 5G speeds of around 150-200Mbps on average, topping out at around 1Gbps.
Three when it launches a 5G mobile service may top this though, as it has claimed that it will be able to offer 5G speeds up to twice as fast as any rival. So in theory its peak speeds might exceed 2Gbps. That's speculation for now, as the network hasn't given any specific numbers yet, but a speed boost of some amount is likely, as it has both more 5G spectrum and more contiguous 5G spectrum than rivals.
However, those top-end figures might be optimistic, as an Opensignal report using data collected by users from April-September 2019, found that the maximum real-world 5G speeds achieved in the UK were 599Mbps. That's still far higher than 4G, or even than the average 5G speeds that Vodafone and EE point to, but some way short of 1Gbps+ speeds.
It's worth noting that this is a small improvement on the maximum speeds experienced between April and June though, as there the UK topped out at 569Mbps. So things are heading in the right direction. And four countries are now reaching top speeds of over 1Gbps according to OpenSignal, with the US at the top of the pack with 1,815Mbps. So the UK is off to a relatively slow start, but the potential of 5G is already being shown elsewhere.
In all cases though, this is likely just the start. As 5G evolves and becomes less dependent on 4G infrastructure, and more spectrum becomes available, estimates put download speeds at up to 1000 times faster than 4G, potentially exceeding 10Gbps, which would enable you to download an entire HD film in less than a second. Some estimates are more conservative, but even the most conservative put it at several dozen times faster than 4G.
The following table illustrates just how much faster 5G is and will be than existing networks. Note that for 'average download speeds' we've used the highest average speeds on Ofcom's Mobile Network Experience Update from April 2019 for the 4G and 3G speeds, while the 5G speeds come from network estimates.
| | | | |
| --- | --- | --- | --- |
| Network type | Average download speeds | Peak download speeds | Theoretical download speeds |
| 3G | 8Mbps | ~20Mbps | 42Mbps |
| 4G | 32.5Mbps | 90+Mbps | 300Mbps |
| 5G | 130Mbps-240Mbps | 599Mbps+ | 10-50Gbps |
Some insane speeds well beyond today's 5G speeds have already been seen. The UK's 5G Innovation Centre achieved around 1 terabit per second (1Tbps) in a test environment. That's roughly 65,000 times faster than typical 4G speeds and would enable you to download a file around 100 times larger than a full movie in just 3 seconds. However, such speeds are unlikely to be replicated in the real world.
Ofcom for its part sees 5G as achieving real world speeds of between 10 and 50Gbps, which is insanely fast whichever end of the scale it ends up at, and will allow for new use cases, such as 8K 3D videos. In short, it's clear that 5G will leave 4G in its dust, even more so than it already is doing.
UPLOAD SPEEDS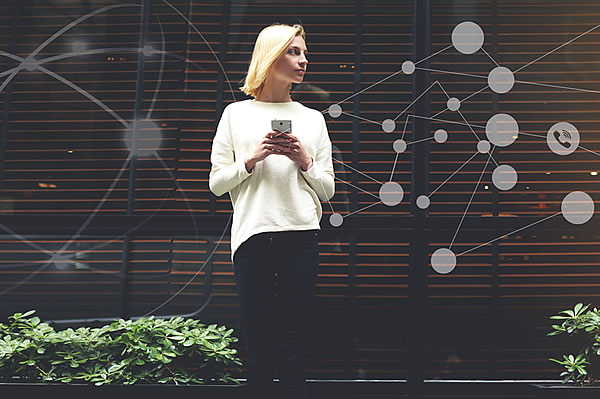 Networks haven't talked much about average 5G upload speeds yet and nor is there much other data on the subject, but the consensus is that you'll eventually be able to upload data at many gigabits per second, possibly up to 10Gbps.
That won't be the case on day one though. You can expect upload speeds typically to be at most around half the speeds you get with downloads, so right now that means a likely average of at most 65-120Mbps.
LATENCY TIME
| | |
| --- | --- |
| Network Type | Milliseconds (ms) |
| 3G Network | 60ms (actual)* |
| 4G Network | 50ms (actual)* |
| 5G Network | 1ms (theoretical) |
* Average UK latency according to Ofcom research conducted in late 2017.
Latency is how long it takes the network to respond to a request, which could be you trying to play a song or video or load a website for example. It has to respond before it even starts loading, which can lead to minor but perceptible lag and is especially problematic for online games, as each input has a new response time.
Over 3G those response times are typically around 120 milliseconds and on 4G they're less than half that at between roughly 15 and 60 milliseconds. The theory is that on 5G response times will ultimately drop to just 1 millisecond, which will be completely imperceptible.
That will help with all the things we use data for now, but more than that it's necessary for new mobile data uses, such as self-driving cars, which need to respond to inputs and changes in situation immediately.
As with speeds though, super low latency won't be achieved on day one. We haven't heard what kind of latency the UK's networks currently deliver on 5G, but for what it's worth Verizon in the US was promising a latency of under 30ms during its initial 5G launch earlier this year. So that's a substantial upgrade on 4G, but still with a long way to go. Vodafone meanwhile has talked about 5G being capable of sub-5ms or sub-2ms latency, but hasn't specifically said its network is achieving that right now.
We'll update this section with actual 5G latency once there are reliable reports on the subject.
DATA TRANSFER SPEEDS OF 10Gbps and 8K Video in 3D?
These numbers are all very impressive, but what do they actually mean?
Gbps transfer rates are common in underlying fixed networks transporting carrier data, but are still only a pipedream for most fixed network end users. Ofcom's May 2019 report on residential broadband in the UK indicates average download speeds of 54.2Mbps and upload speeds of 7.2Mbps across the country in 2018. The actual speed will depend on a variety of factors though, from cabling to distance from the telephone exchange. Hyperoptic has a fibre-to-the-premise service which offers up to 1Gbps but, like 1Gpbs services in the US from the likes of AT&T and Google Fiber, it's only available in select markets. By mid-2017 it passed 350 homes and businesses in 28 towns and cities, with plans to grow to two million homes by 2022 and five million by 2025.
It's nigh on impossible to quantify video download rates over technologies that are currently available, because there are so many different variables. Over 4G the rates will depend on the coverage, signal quality, device type, how many people are using the network at the time, the quality of the video and whether it's downloaded or streamed, and a whole host of other factors. In fact, comparing 5G download rates with 4G is a somewhat spurious exercise because of the huge disparity in speed rates and the fact that peak download rates will rarely be maintained for the duration of a 4G download but will be with 5G.
According to AT&T, at 1Gbps you can download 25 songs in under a second, a TV show in under three seconds and an HD movie in less than 36 seconds. These rates are currently available over its fixed GigaPower ultra-fast internet service and it has indicated the same will be possible over 5G at 1Gbps. Qualcomm, on announcing its X50 5G modem in October 2016, said it would be able to download a 1.5GB film in two to three seconds, compared with 10 to 15 seconds at 1Gbps.
WHAT'S NEXT?
10Gbps is widely accepted as a realistic expectation for 5G when it is fully commercially available, but early 5G services seem to be topping out at around 1Gbps. And even once the networks can support such speeds, we will all need compatible high-end smartphones to be able to exploit them.
However, even with average speeds seemingly sitting at around 130-240Mbps in the early days of 5G, that is still a significant improvement over 4G or even the majority of home broadband services. Furthermore, the data transfer rates should be stable for an entire download, unlike 4G where peak transfer rates very rarely last for the duration of a download. Realistically, we should soon start to see rates in the 1-3Gbps range.
Useful reading : How 5G will supercharge gaming